FRONT AXLE OF MERCEDES AMG GT. MODELLING IN AUTODESK INVENTOR
Keywords:
Front axle, subassembly, 3D model, suspension system, steering system
Abstract
This paper analyzes the front axle of the Mercedes AMG GT model, as so as the graphical representation of the axle and of the subassemblies of suspension system and steering system, using the AutoCAD and Autodesk Inventor software. The paper include the steps for made the 3D model of the front axle in order to highlight the advantages of suspension and steering system, the function of this systems and methods for manufacturing of these. The 3D model presents a suite of complex surfaces. This type of surfaces is often designed with non-analytical means. The main commands and options used in Autodesk Inventor software were presented and explained. All the component parts of the front axle were modelled and assembled according to their functional role. Finally, the models were rendered in order to have a realistic appearance.
Downloads
Download data is not yet available.
References
Alexandru, P. Dudita, F. Jula, A., Benche,V. (1977).
Mecanismele direc?iei autovehiculelor (Vehicles
steering mechanisms), Editura Tehnica, Bucure?ti.
Fra?ila, Gh., Fratila, M., Samoila, St. (1998).
Automobile - cunoa?tere, între?inere si reparare
(Automobiles – knowledge, maintaining and
reparation), Ed. Didactica ?i Pedagogica, Bucure?ti.
Baroiu, N., David, M., Susac, F. (2014). Study
concerning the ball joint functionality of a vehicle
steering system, The Annals of "Dunarea de Jos"
University of Galati, Fascicle V, pp. 51-56, Ed. Galati
University Press, ISSN 1221-4566.
http://www.srdvhydraulics.ro/caseta-directie.html,
SRDV Hydraulics, Accessed: 2017-02-20.
Alexandru, V., Bejenaru, S., Baroiu, N. (2002).
Grafica asistata de calculator (Computer aided
graphic), Ed. Fundatiei Universitare, Galati, ISBN
-8352-33-9.
Stancescu, C. (2009). Modelarea parametrica si
adaptiva cu Inventor – Vol. I si II (Parametric and
adaptive modeling with inventor – Vol. I and II),
Editura Fast, Bucuresti, ISBN 978-973-86798-4-9.
http://www.caricos.com/cars/m/mercedesbenz/
_mercedes-amg_gt/images/150.html,
Accessed: 2017-02-23.
Baldean, D. (2014). Constructia si calculul
automobilelor – suport de curs (Automobiles
construction and calculus – course support), UT
Press, Cluj-Napoca, ISBN 973-606-737-020-1.
Untaru, M., s.a. (1982). Calculul si constructia
automobilelor (Automobiles calculus and
construction), Ed. Didactica si Pedagogica, Bucuresti.
http://stiri.lumea-auto.ro/bieleta-de-directie/,
Accessed: 2017-02-23.
https://autoexcello.wordpress.com/2013/09/10/
sistemul-de-suspensie, Accessed: 2017-02-23.
http://www.mercedes-amg.com/webspecial/amggt/
index_eng.php#media, Accessed: 2017-02-23.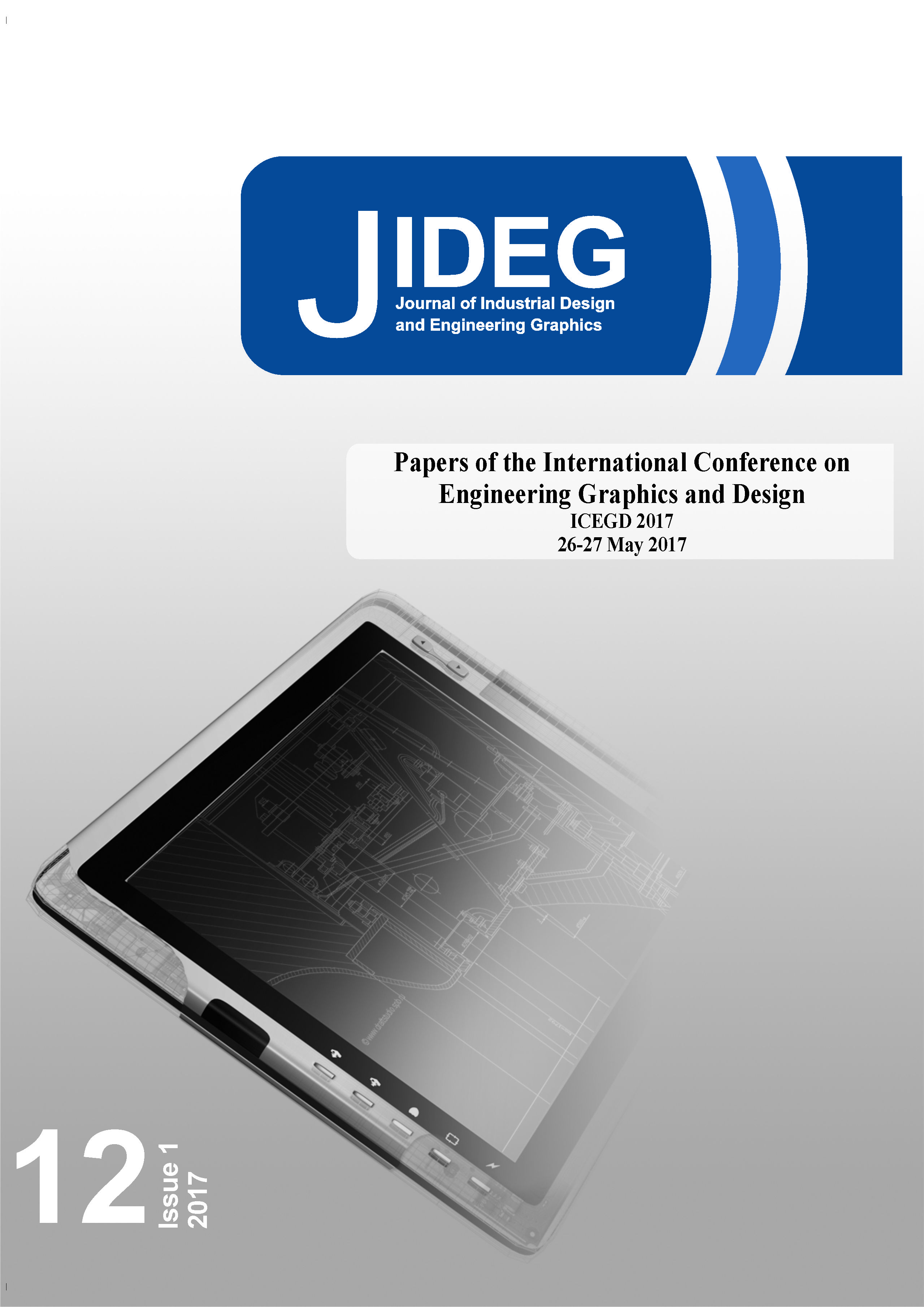 Downloads
Section
Engineering Computer Graphics
License
Copyright (c) 2021 Journal of Industrial Design and Engineering Graphics
This work is licensed under a Creative Commons Attribution-NonCommercial 4.0 International License.