GRAPHICS – THE ESSENTIAL TOOL IN LOGO DESIGN
Keywords:
logo, design, graphic, chromatics, representative symbol, sign, text
Abstract
The logo is one of the most important elements of the company's visual promoting strategy. Even so, the creation of a logo which fulfils all the specific criteria of an ideal logo can be a tough process given the fact that the market and trends are changing continuously. The actual paperwork focus on the study of graphics, on its influence in logo designing process but also it focuses on the analysis of existent brands and their possible redesigns with implications over population's opinion.
Downloads
Download data is not yet available.
References
Dahal, S. (2011). Eyes don't lie: understanding users' first impressions on website design using eye tracking design, Schollar's Mine, Missouri.
Tuch, A. N. (2012). The role of visual complexity and prototypicality regarding first impression of websites: Working towards understanding aesthetic judgments, International Journal of Human-Computer Studies.
Adir, V., Adir, G. (2012). Logo design and the corporate identity, ARTSEDU.
Adir, V. (2012). Graphic advertising, as a specialized tool of communication, ARTSEDU.
Schlottman, A. (2020). Current Logo Design Trends from Top Companies, [Online]. Available: https://www.websiteplanet.com/blog/logo-designstats/. Accessed: 2020-03-15.
Reboot (2018). Colour Increases Brand Recognition By 80%, But How Many Brands Can You Recognise?, [Online]. Available: https://www.ceotodaymagazine. com/2018/01/colour-increases-brand-recognition-by-80-but-how-many-brands-can-you-recognise/. Accessed: 2020-04-18.
Jiang, (2015). Does Your Company Have the Right Logo? How and Why Circular-and Angular-Logo Shapes Influence Brand Attribute Judgments, Journal of Consumer Research.
Keramitsoglou, K. M. (2019). Designing a logo for renewable energy sources with public participation: Empirical evidence from Greece, Elsevier.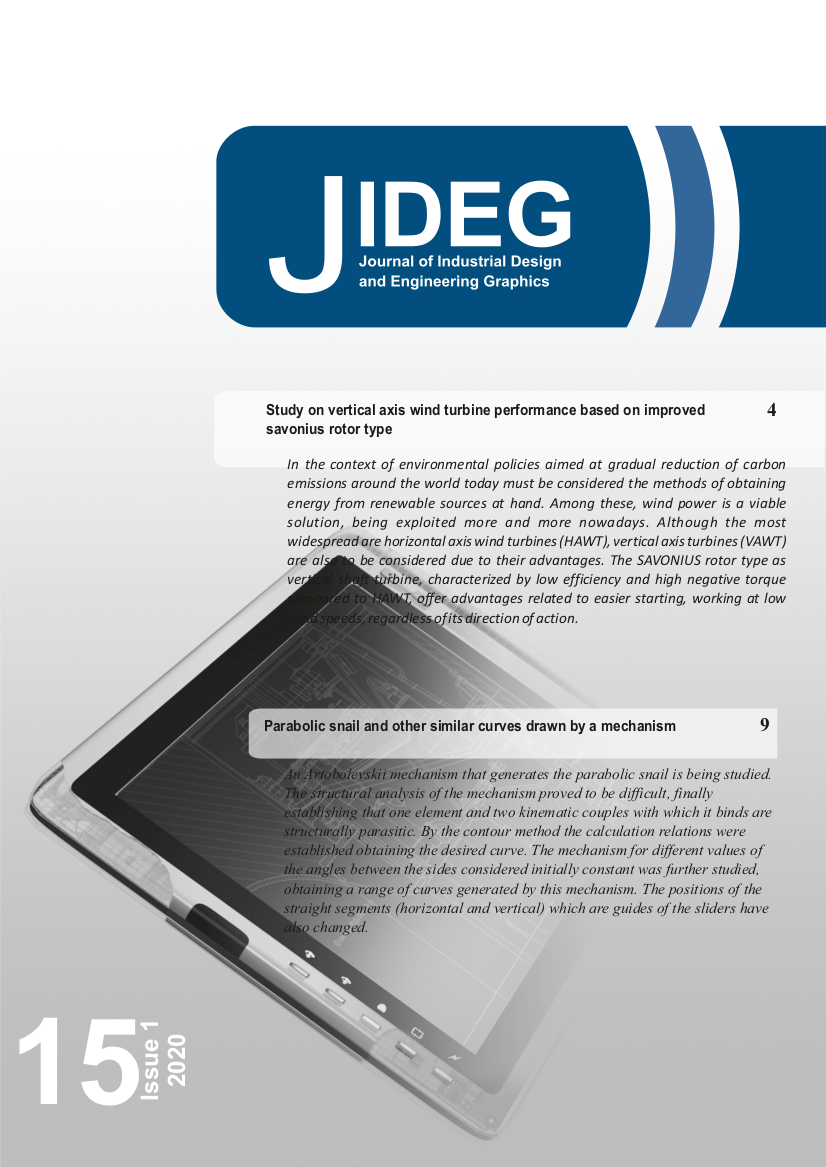 Downloads
License
Copyright (c) 2020 Journal of Industrial Design and Engineering Graphics
This work is licensed under a Creative Commons Attribution-NonCommercial 4.0 International License.