STRESS AND DISPLACEMENT ANALYSIS FOR A PIPES SUPPORT
Keywords:
weldment structural members,, solidworks, pipes support, FEA
Abstract
In this paper, a structural analysis with Weldment Structural Members is performed. Halfen Company provides solutions for pipes support. The assembled support structures are characterized by increased stiffness, their elastic deformations being reduced. The identification of stress and deformation fields is done by finite element analysis. The purpose is to create a finite element model, to find the best shape of a pipes support using SolidWorks. It is very important to avoid oversizing the support.
Downloads
Download data is not yet available.
References
Scheibner, E. (2010) Dimensioning of heating net-works pipes, Review of the Air Force Academy Brasov, Ed. Technical Sciences and Applied Mathematics, pp. 51-55.
Urdea, M. (2012) CAD software package, for designing and assembling heating pipes, Proceedings of The 16th International Conference Modern Technologies, Ed. ModTech, pp. 1005-1009, ISSN 2069-6736, Sinaia, Romania.
Pipes Supports, available at: https://www.enggcyclopedia.com/2012/06/pipesupports/ Accessed: 2018-10-02.
Catalog HILTI (2010). Technical information. Halfen framing channels and accessories. Halfen-Deha.
SolidWorks Help (2017): available at: http://help.solidworks.com/2017/english/solidworks/cworks/idc_help_rigidconnection.htm, Accessed: 2018-08-02.
Urdea, M. (2017) Studies regarding the processing of small thickness containers, COSME'16, Transilvania University of Bra?ov. Pub MATEC Web of Conferences 9, 01013.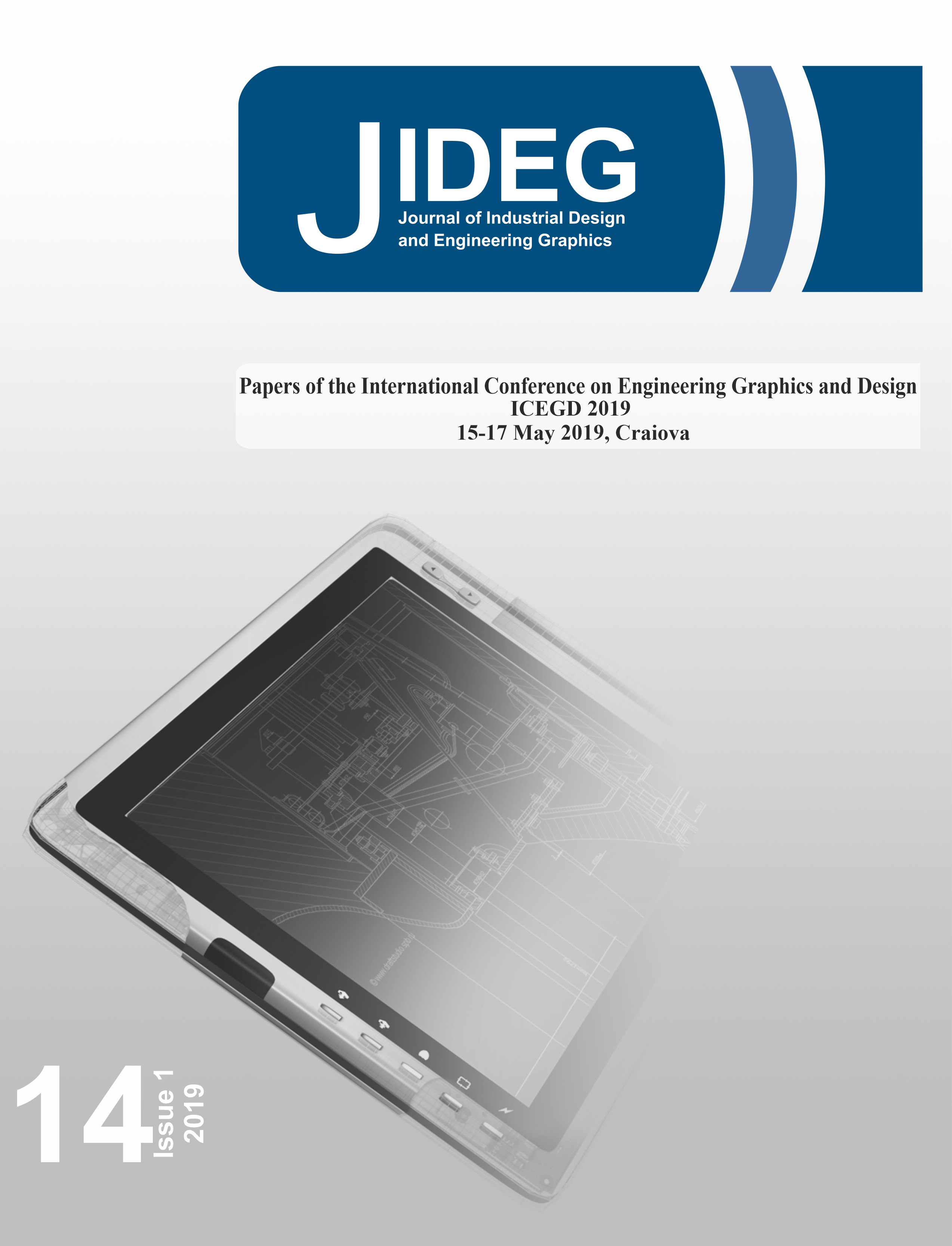 Downloads
Section
Engineering Computer Graphics
License
Copyright (c) 2020 Journal of Industrial Design and Engineering Graphics
This work is licensed under a Creative Commons Attribution-NonCommercial 4.0 International License.