GEOMETRIC REDESIGN OF THE SUBDIVIDED SURFACE OF CC II: APPLICATION IN ARCHITECTURE
Keywords:
concave cupola, tiling, subdivision, triangle, hexagon, architecture, pattern
Abstract
The concave polyhedral surface of CC II can be used as a structural template for architectural design of domes, roofs or other covering or stand-alone structures. Subdivision of CC II faces in geometrically defined way can be observed as a part of the design process, if done with the intention to contribute to the aesthetic quality of the building itself. In this paper we discuss certain interventions on the tiled triangular faces of the CC II by regular triangles and hexagons, in order to get patterns applicable in architecture. By using different colors and / or materials of the tiles, we can get solutions that add the decorative layer to the structural one. Examining various solutions, this research focused on the D3 subdivision of the lateral polyhedral triangle (LPT) and in the resulting uniform tilings, searching for the ways to overcome monotony of highly symmetrical patterns. As opposed to exploring the ways of assembling the tiled LPTs with assigned layouts of tiles into shape of the CC II in order to get desired patterns on its surface, this paper explores the creation of various patterns within the existing, formerly obtained uniform tilings (2-uniform, trihexagonal tiling). A couple of conceptual solutions are given, as an illustration of the idea.
Downloads
Download data is not yet available.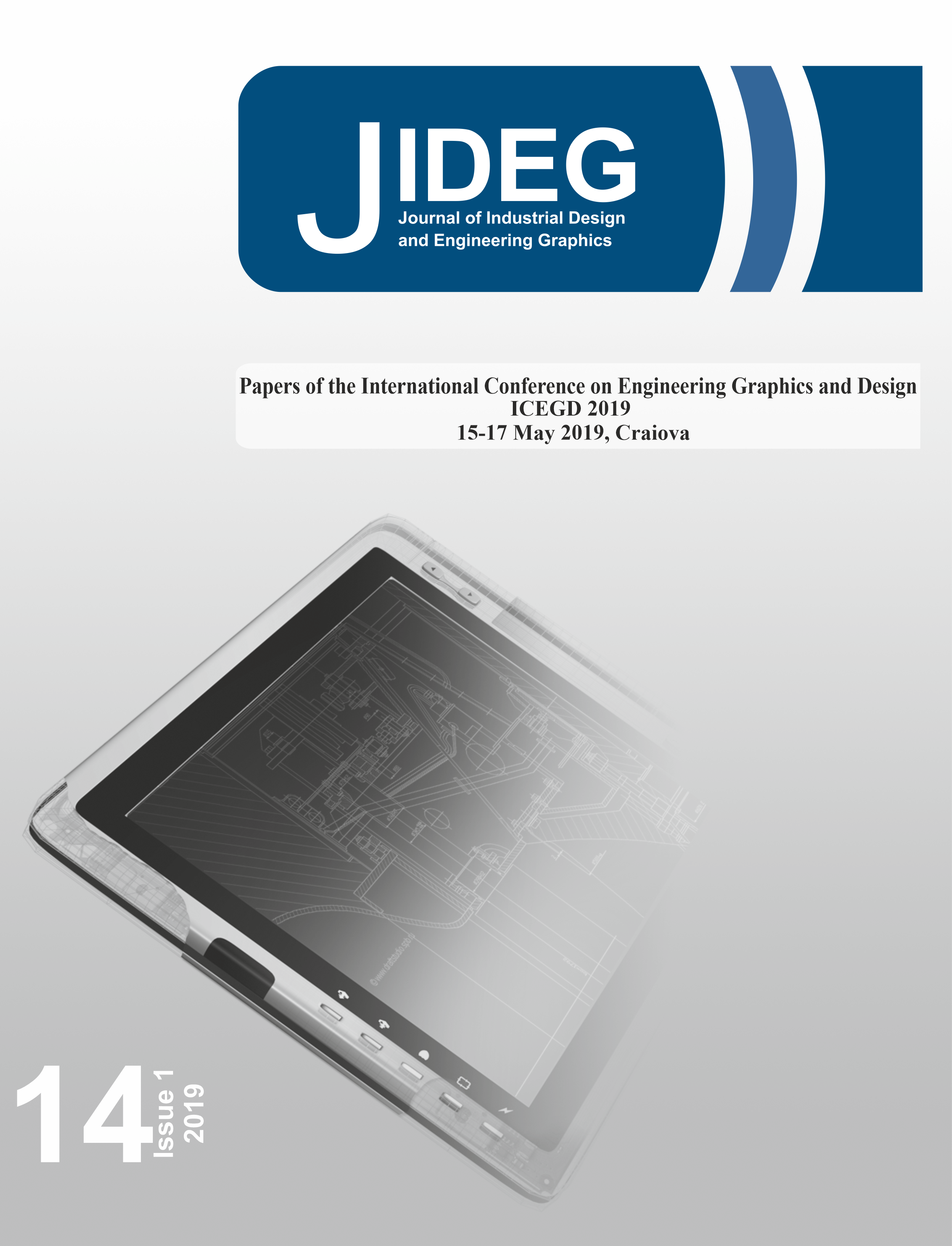 Downloads
Section
Applied Geometry and Graphics
License
Copyright (c) 2020 Journal of Industrial Design and Engineering Graphics
This work is licensed under a Creative Commons Attribution-NonCommercial 4.0 International License.