SOME SURFACES OF SECOND ORDER AS EXAMPLES OF WEBER`S SURFACES
Keywords:
focus, derectrix, directorial plane, Weber`s surfaces
Abstract
In this paper we consider some surfaces of second order as surfaces generated from focaldirectorial elements (point, line, plane). Extraction of parts of the surface according to appropriate algebraic-geometric conditions will also be defined. In the paper was conducted classification of Weber's surfaces of second order with two generative elements. Also considered was application of surfaces of second order in architectural design.
Downloads
Download data is not yet available.
References
Banjac, B., Petrovic, M., Maleševic, B. (2014).
Visualization of Weber's curves and surfaces with
applications in some optimization problems,
Proceedings of 22nd Telecommunications forum
TELFOR 2014, pp. 1003-1006, ISBN 978-1-4799-
-7, Serbia, November 2014, Telecommunications
Society and Academic Mind, Belgrade.
Hilbert, D., Cohn-Vossen, S. (1990). Geometry and
the Imagination, in English (Anschauliche Geometrie,
), Chelsea Publishing Company, ISBN 0-8284-
-9, New York.
Maleševic, B., Petrovic, M., Banjac, B., Jovovic, I.,
Jovanovic, P. (2014). A metod for extraction of arcs
of the algebraic curves, Proceedings of 4th
International Scientific Conference on Geometry and
graphics moNGeometrija 2014, Sonja Krasic (Ed.),
vol. 2, pp. 65-76, ISBN 978-86-88601-14-6, Serbia,
June 2014, Faculty of Civil engineering and
Architecture in Niš, Serbian Society for Geometry
and Graphics SUGIG, Vlasina.
Petrovic, M., Banjac, B., Maleševic, B. (2014). The
Geometry of Trifocal Curves with Applications in
Architecture,Urban and Spatial Planning, SPATIUM
International Review, No. 32, (December 2014) pp.
-33, ISSN 1450-569X.
Pottmann, H., Eigensatz, M., Vaxman, A., Wallner J.
(2015). Architectural Geometry, Computers and
Graphics, to appear, available at: http://www.geometrie.
tuwien.ac.at/ig/sn/2015/ag/ag.pdf
Accessed: 2015-03-10.
Rene, M. (2011). Art and Structural Engineering-Art
of Structural Engineering, International Journal of
Structural Engineers World Congress, Vol. 1, No. 2,
(December 2011) pp. 63-68.
Sterk, H. (2014). Geometry in architecture and
building, Ch.3. Quadratic curves, quadric surfaces,
available at: http://www.win.tue.nl/~sterk/Bouwkunde/
db60-chap3.pdf Accessed: 2015-02-17.
http://mathworld.wolfram.com/QuadraticSurface.html
The Geometry Center Home Page_Quadrics:
http://www.geom.uiuc.edu/docs/reference/CRCformulas/
node61.html Accessed: 2015-02-13.
http://www.fosterandpartners.com/projects/
millennium-tower/gallery/ Accessed: 2015-01-03.
http://www.archdaily.com/344664/ad-classicstower-
of-winds-toyo-ito/ Accessed: 2015-01-03.
http://en.wikipedia.org/wiki/Kobe_Port_Tower#medi
aviewer/File:Kobe_Port_Tower03bs3200.jpg
Accessed: 2015-01-03.
http://theredlist.com/wiki-2-19-879-607-638-viewle-
corbusier-2-profile-le-corbusierphilips-pavilionbrussels-
belgium.html Accessed: 2015-01-03.
http://www.ncstatefair.org/facilities/dortonhistory.
htm Accessed: 2015-01-03.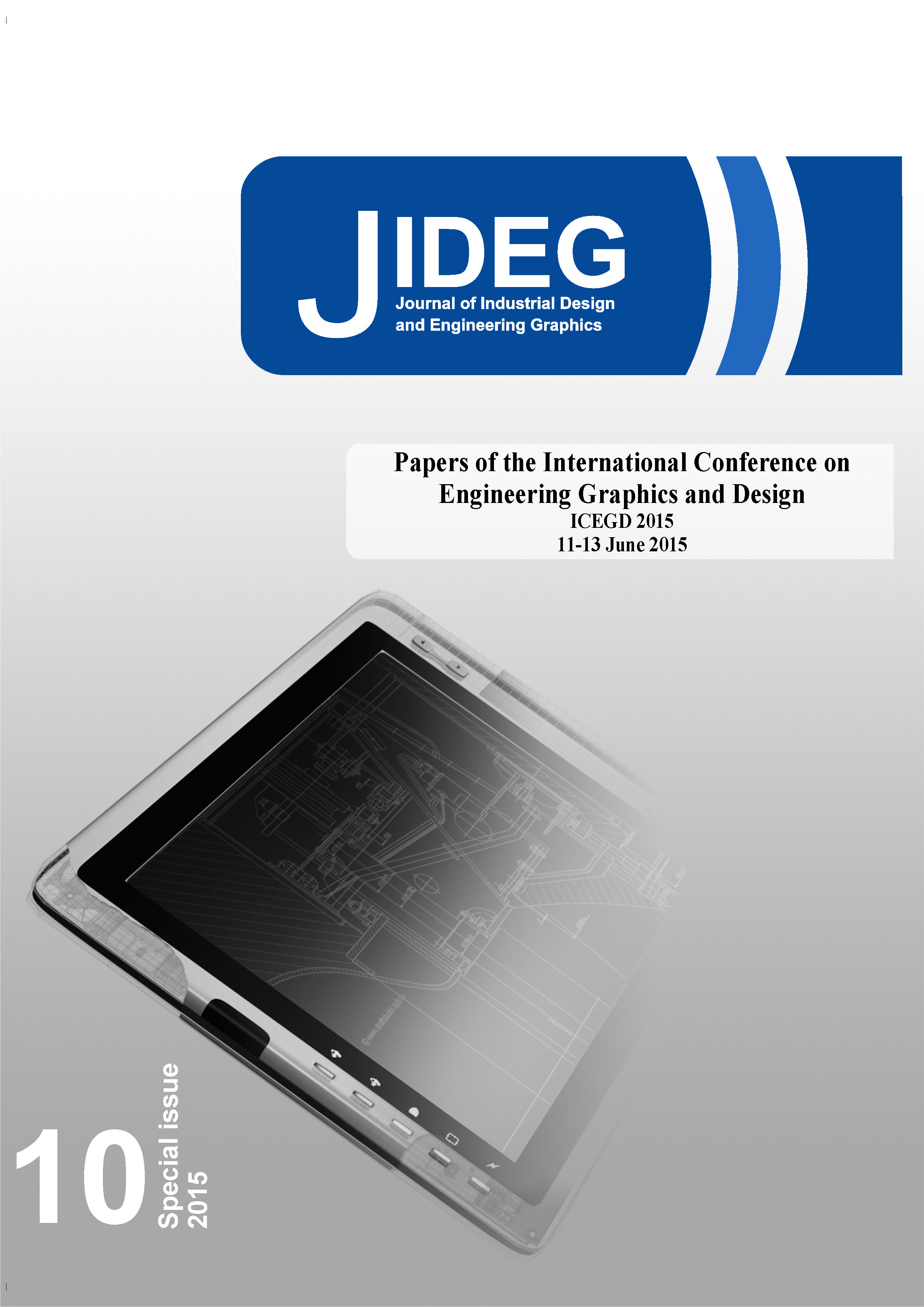 Downloads
Section
Theoretical Geometry and Graphics Section
License
Copyright (c) 2015 Journal of Industrial Design and Engineering Graphics
This work is licensed under a Creative Commons Attribution-NonCommercial 4.0 International License.