3D REPREZENTATION IN INVENTOR AND FINIT ELEMENT ANALYSIS OF A BICYCLE
Keywords:
CAD, Inventor, Ansys, bicycle frame, finite element analysis, Keyshot5
Abstract
The bike is a great way to travel from one point to another, given the possibility of a higher mobility on smaller distances, providing a healthy style of living, travel and sports. The best choice for town is a mountain-bike due to suspension front and rear, optionally offering a better stability and extra comfort.
Downloads
Download data is not yet available.
References
*** http://www.dirtbike.ro/forum-technical% 20
discussion-bikes//31-bike/mountain%20bike% 20mtb
-26393-hardtail-29r-between%203000-4000-MDL.
Accessed: 2016-04-05
Penn, R. (2011). It's All About the Bike: The Pursuit of
Happiness on Two Wheels, Technical Publishing
House, United Kingdom
Sidwells, C. (2005). Complete Bike Book publishing
company Dorling Kindersley Publishers Ltd
Sovndal, S. (2009). Cycling Anatomy, Publishing
House Human Kinetics Publishers
Chirica, I., Beznea, E.F. (2004). Elasticitatea
materialelor anizotrope, ISBN 973-627-176-5, Ed.
Funda?iei Universitare Gala?i
*** http://www.dhsbike.ro/produse/biciclete.html,
Accessed: 2016-05-02
*** http://www.freerider.ro/mag/ghidul-marimilorde-
anvelope-pentru-biciclete-36700.html, Accessed:
-05-02
*** http://www.freerider.ro/mag/ce-aleg-hardtail-saufull-
suspension-3702.html, Accessed: 2016-05-03
*** http://www.ciclism.ro/forums/index.php/topic
/4557-file%20size-appropriate%20framework-mtb,
Accessed: 2016-05-02
*** http://www.encyclopedia.com/topic/bicycle.
aspx, Accessed: 2016-05-02
***http://www.autodesk.com/products/inventor/over
view, Accessed: 2016-04-05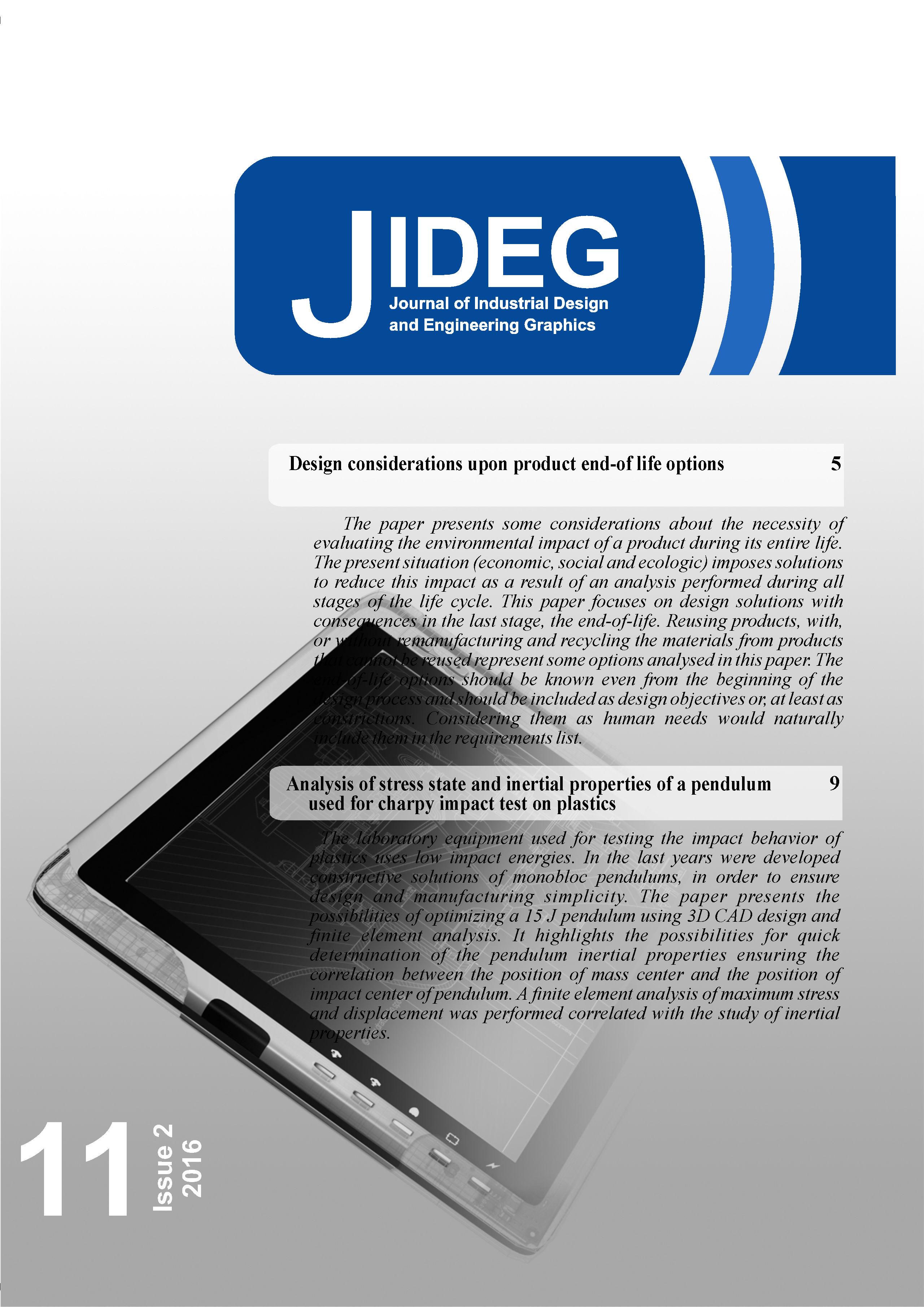 Downloads
License
Copyright (c) 2021 Journal of Industrial Design and Engineering Graphics
This work is licensed under a Creative Commons Attribution-NonCommercial 4.0 International License.