INTERACTIVE SIMULATIONS FOR DEMOS, EXHIBITIONS AND AS A TESTING PLATFORM FOR DESIGNERS
Keywords:
imulation, Modelling, Computer graphics, Realtime, CAD, Cost reduction
Abstract
An interactive simulation is made by combining 3D graphics with the capabilities offered by the simulator in order to obtain valuable results to the design process or for communicating with potential clients through promotion. We can significantly reduce production costs, test products in multiple new scenarios in a short timeframe or to reduce the usage time of dedicated simulation software by using Autodesk Inventor along with Blender 3D. Although the models' fidelity decreases as they're converted for use in simulations, it is enough for solving potential problems that arise during modelling as well as for implementing commercial presentations.
Downloads
Download data is not yet available.
References
Mullen, T. (2012). Mastering Blender, 2nd Edition,
Wiley/Sybex, ISBN 978-1-4571-4549-0.
Hess, R., Roosendaal, T. (2007). The Essential
Blender, No Starch Press, ISBN 978-1-59327-166-4.
Felinto, D., Pan, M. (2013). Game Development with
Blender, Cengage Learning PTR, ISBN 978-1-43545-
-4.
Lutz, M. (2013). Learning Python, 5th Edition,
O'Reilly Media, ISBN 978-1-44935-573-9.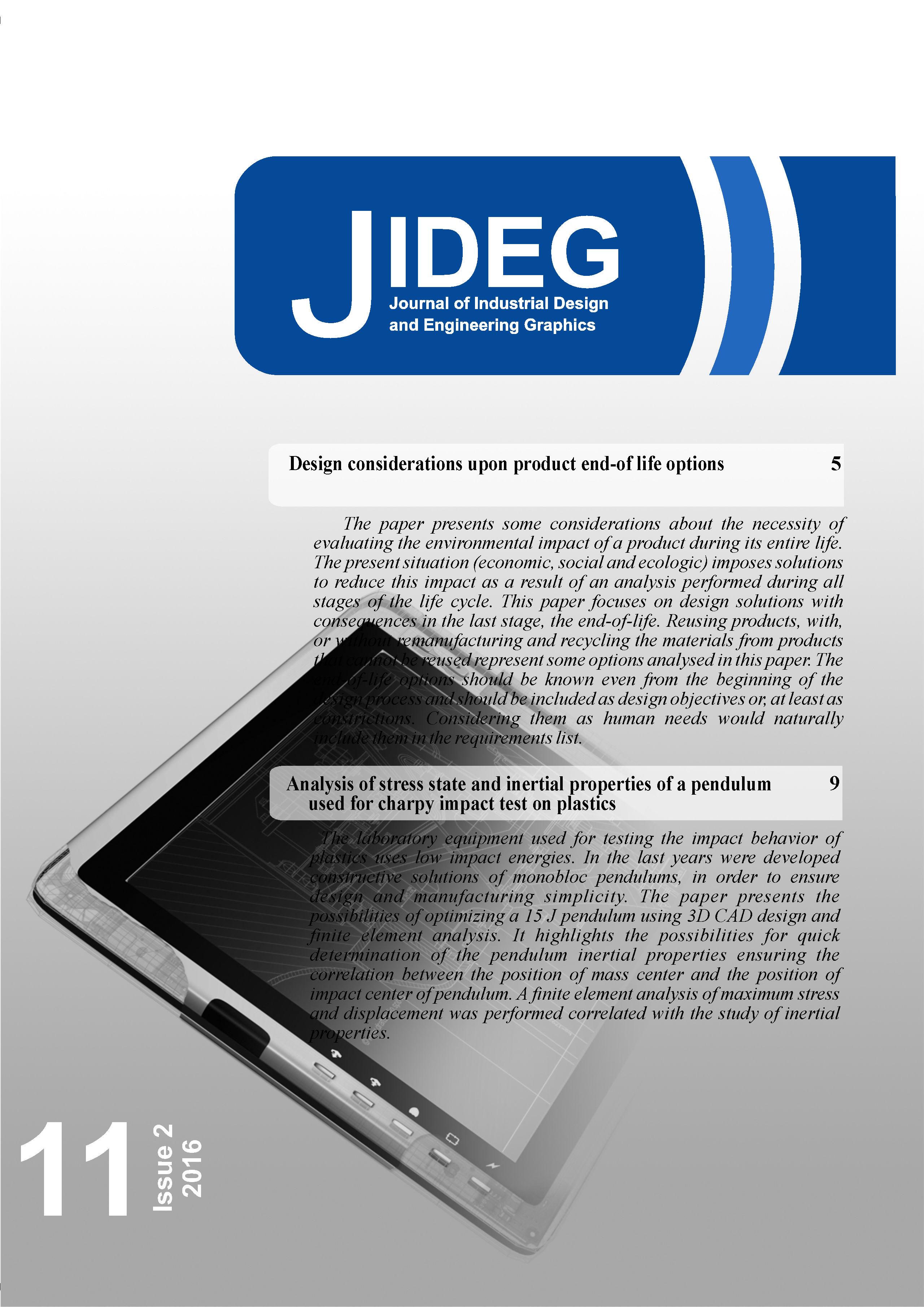 Downloads
License
Copyright (c) 2021 Journal of Industrial Design and Engineering Graphics
This work is licensed under a Creative Commons Attribution-NonCommercial 4.0 International License.